Andrew Ryback Photography Named Official Photographer of 2016 Vermont Summer Festival
April 19, 2016 - East Dorset, Vermont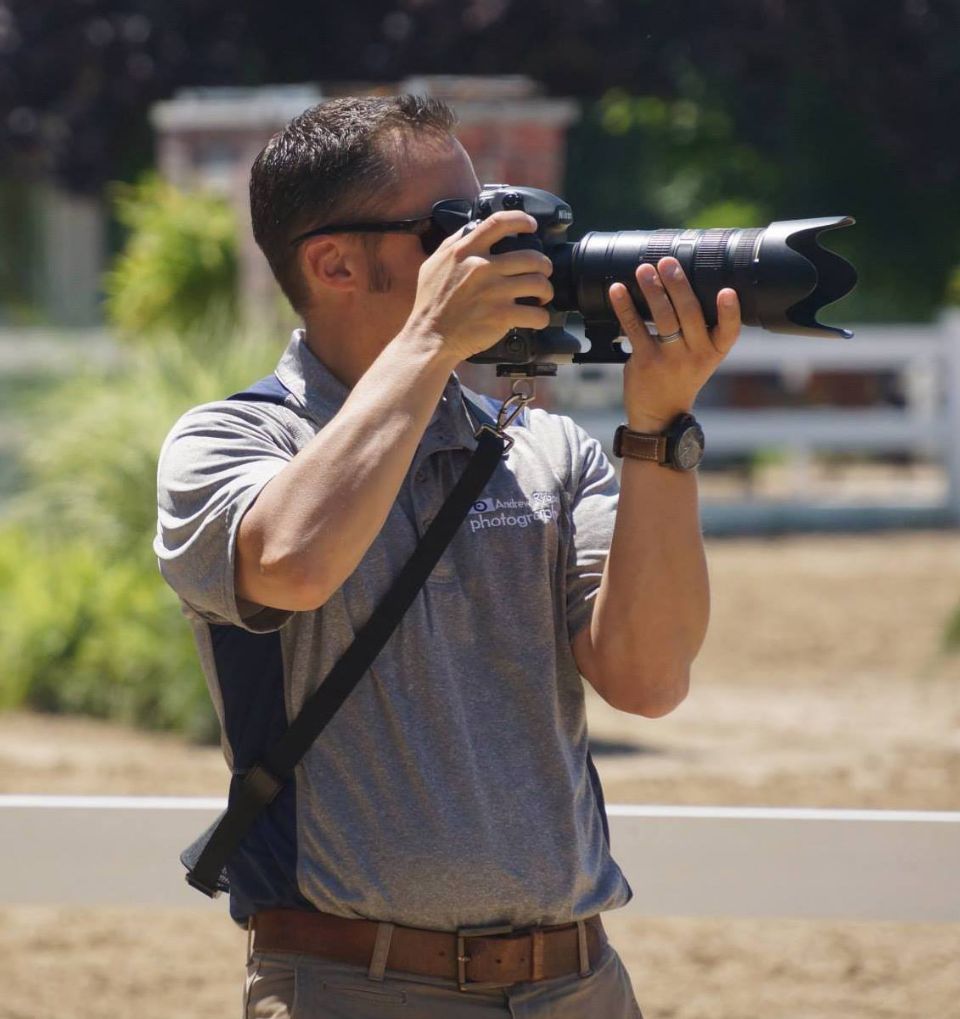 Andrew Ryback will lead Andrew Ryback Photography as Official Event Photographer at the 2016 Vermont Summer Festival.
Photo provided by Andrew Ryback Photography
Andrew Ryback Photography was recently named the Official Event Photographer for the 2016 Vermont Summer Festival, held for six consecutive weeks on July 5 through August 14 in East Dorset, VT.
Based in the Northwest suburbs of Chicago, Andrew Ryback Photography specializes in equestrian event photography, as well as weddings, portraits, and youth sports. As Official Photographer for the Vermont Summer Festival, Ryback and his team will be on-site for the duration of the summer circuit providing photos from all five competition rings at Harold Beebe Farm.
"I am truly honored to be named the Official Photographer for the Vermont Summer Festival," said Ryback, "but it's really a testament to my team as a whole. We work hard to provide the finest photography and customer service in the business."
In addition to traditional competition coverage, including prints and digital images, Ryback plans to introduce some innovative photography in Vermont, giving exhibitors the opportunity to purchase unique products such as "under the jump" photos, pillows, lamps, and more. In addition, Vermont will play host to the unveiling of a new mobile office for Andrew Ryback Photography where exhibitors can view and purchase images.
While Andrew Ryback Photography has become a popular name within the horse sport industry of late, Ryback is excited about the opportunity to continue the growth of his business in the Northeastern United States.
"I am most excited about expanding our reach to the East Coast this summer," he said. "We have slowly been giving that area a taste of our brand of horse show photography, and we couldn't be more thrilled about covering the entire circuit in Vermont."
For more information on Andrew Ryback Photography, please visit www.andrewryback.com.
The Vermont Summer Festival is New England's largest hunter/jumper competition and offers more than $750,000 in prize money, making it the richest sporting event based on purse in the state of Vermont. For over 20 years, the Vermont Summer Festival has attracted exhibitors and their families to the Manchester region in southern Vermont for great competition in an ideal summer setting.
The Vermont Summer Festival is a proud member event of the Show Jumping Hall Of Fame, the Marshall & Sterling League, and the North American League (NAL). Please e-mail or visit www.vt-summerfestival.com for more information about the Vermont Summer Festival.