CDI Newcomers Adrienne Owen and Franklin Victorious at World Equestrian Center Dressage September CDI3*
September 17, 2022 - Ocala, FL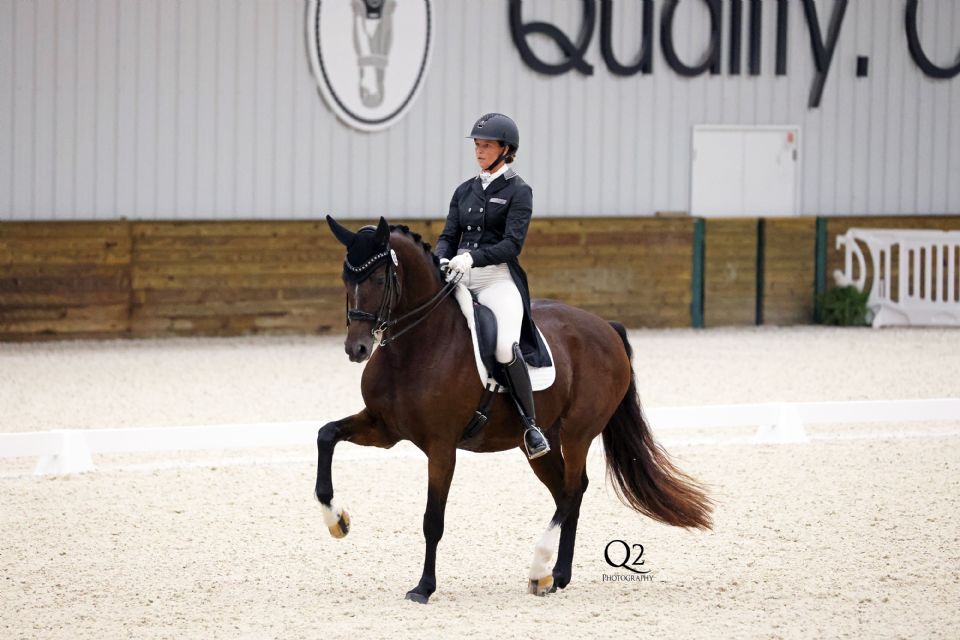 Eline Eckroth and Daphne won the Intermediate A CDI3*.
Photo by Q2 Photography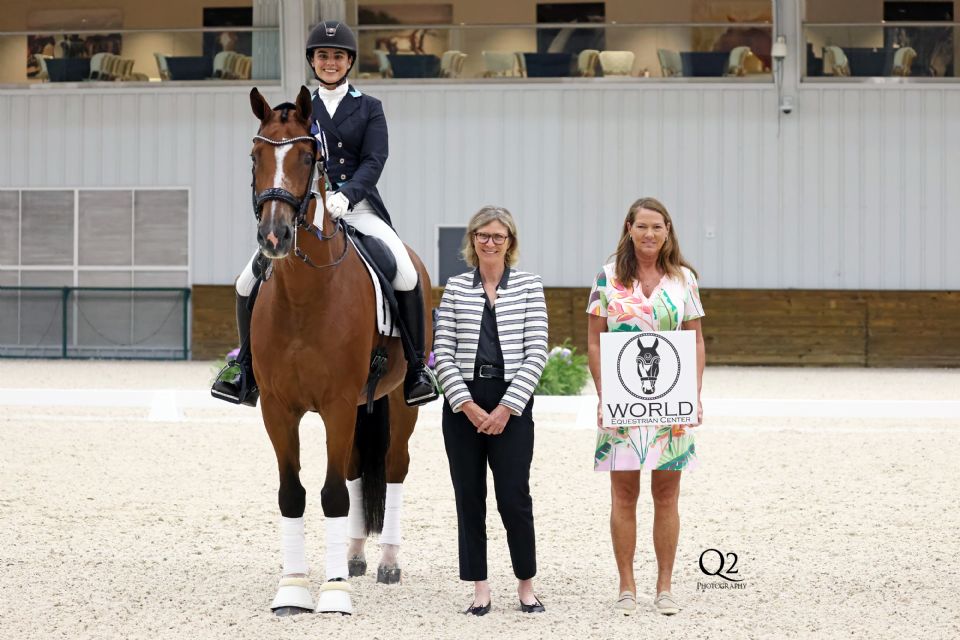 Rebecca Owen and Franklin in their winning presentation.
Photo by Q2 Photography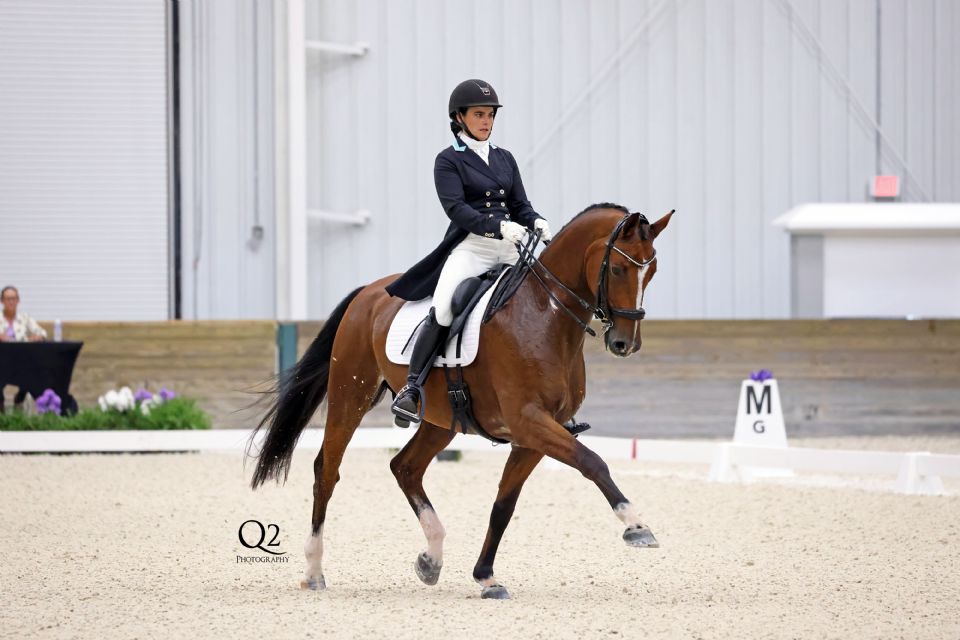 Rebecca Owen and Franklin won in their fourth CDI class together, the Intermediate I CDI1*.
Photo by Q2 Photography
On the third day of the World Equestrian Center (WEC) September Dressage CDI3*, sponsored by Hampton Green Farm and Discover Dressage on Saturday, September 17, 2022, riders competed at the international level at World Equestrian Center - Ocala. Earning victory in the Intermediate 1 CDI1* were Adrienne Owen (USA) and Franklin, owned by Angela Hay.
Owen and Franklin, a 12-year-old KWPN gelding by Up To Date, won with a score of 68.206%, which was also a personal best. Yesterday's Prix St. Georges winners, Anna Merritt (USA) and Fox Creek's Censational, finished second on 66.66.853%.
Owen, who is assistant trainer to the previous days' grand prix winner Anna Marek, started out in the discipline of eventing but switched full-time to dressage seven years ago. She has been paired with Franklin for a year and a half, and this is only their second CDI competition.
"He likes to show off, and the extended canter is his favorite part of the test," said Owen. "He has this go button that is always there and ready, so it's a lot of fun to ride. Yesterday he was a little bit wild. His extended trot yesterday, he thought should be an extended canter. We messed up that move, but today he kept it together."
Owen plans to compete with Franklin at the WEC Dressage November CDI3* and will be continuously working on the movements for grand prix. Franklin has enjoyed competing. Owen noted, "He definitely can feel the energy of the crowd."
Eline Eckroth (USA) and Daphne, an 11-year-old Oldenburg mare by Diamond Stud and owned by Connie Duff, won the Intermediate A CDI3* with 64.823%. It was a great continuation of success after they scored two wins at the WEC April CDI3*. In the Intermediate 1 for Amateur, Olga Hartsock (USA) rode Jinta, a 13-year-old BWP mare by Quinta owned by Equitas LLC, to victory on a score of 64.147%. Cynthia Davila (USA) and Fayvel, her own 12-year-old KWPN gelding by Zizi, won the Intermediate II for Amateur on 62.853%.
The World Equestrian Center Dressage September CDI3* will conclude on Sunday, September 18, 2022, with Intermediate II CDI3* at 9 a.m. and the Intermediate 1 Freestyle CDI3* at 10:50 a.m. For more information, visit www.wec.net.