KASK Helmets and Parlanti USA Partner with JustWorld International
February 28, 2016 - Wellington, Florida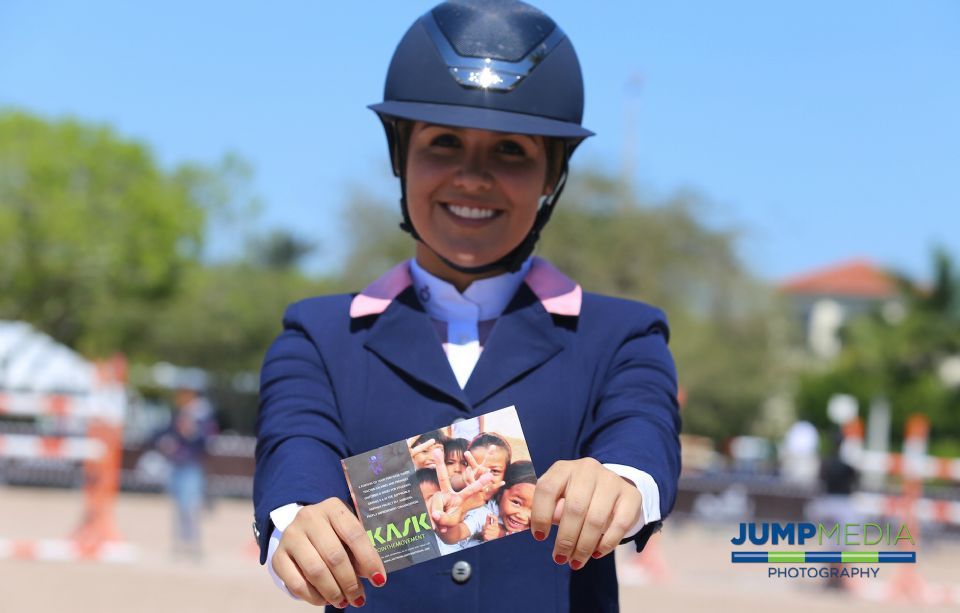 After your next KASK purchase, receive this card, take a photo with it and send to
info@kaskequestrian.com
, or post to social media with the tag #jointhemovement.
Photo by Jump Media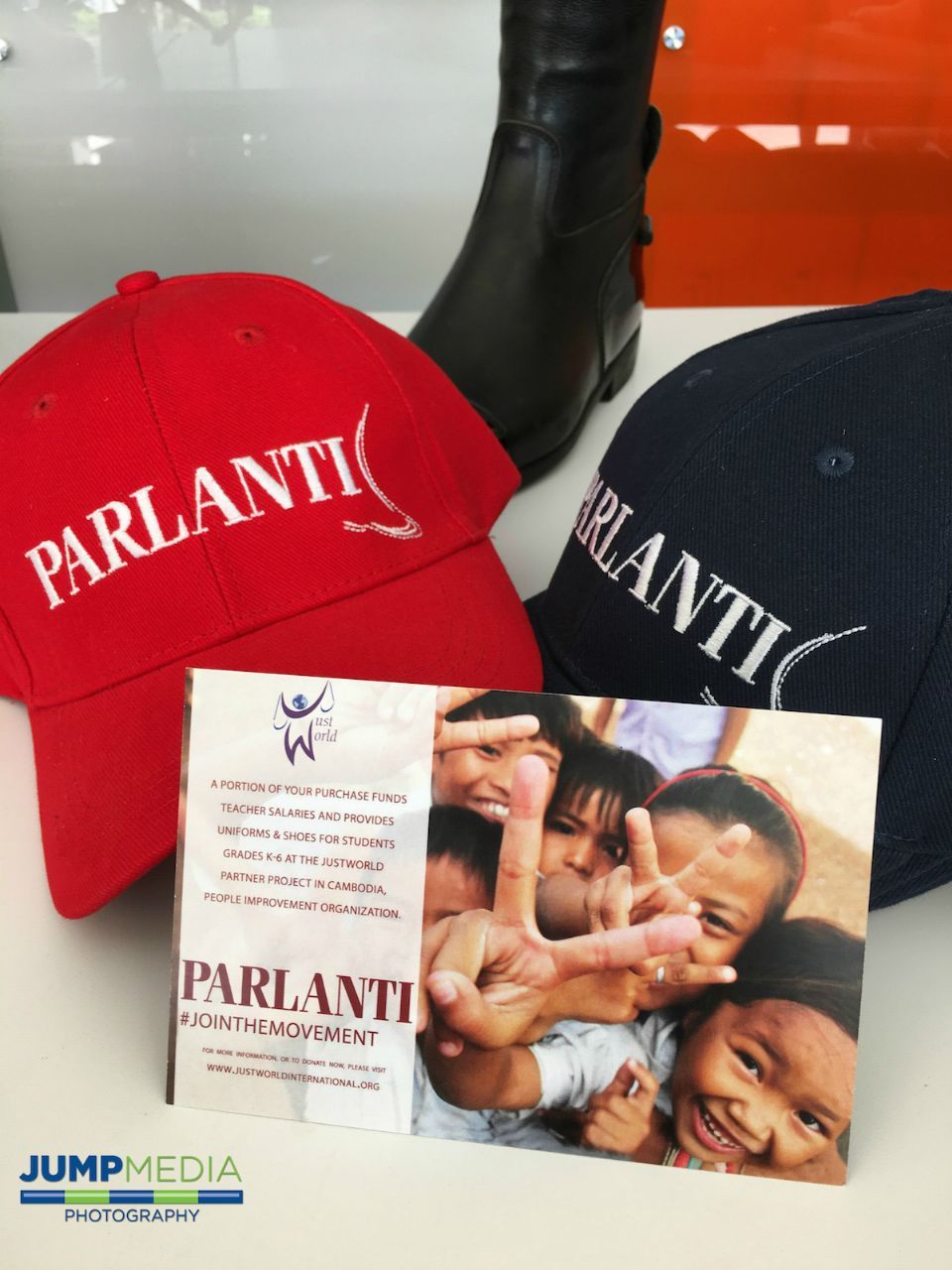 KASK Helmets and Parlanti USA recently partnered with JustWorld International to support their efforts to educate children at the Stung Mean Chey School in Phnom Penh, Cambodia, through JustWorld partner project People Improvement Organization (PIO).
Portions of KASK equestrian helmet and Parlanti boot purchases over the next year will help to fund teacher salaries and provide student uniforms and shoes to children in kindergarten through sixth grade at the Stung Mean Chey School. The total donation is expected to reach $30,000 over the next several months.
"We are still two relatively young companies in the U.S., but part of our mission has always been to give back at any level," said Gianluca Caron, North American Brand Manager for both KASK and Parlanti USA. Caron led the two companies to establish North American headquarters in Wellington, FL over the past several years.
"JustWorld is a pillar of philanthropy in the equestrian industry, and we are very proud to join them in doing some good around the world," added Caron. "It's an honor that our customers have put us in a position to have the resources to affect positive change and progress among the children of the Stung Mean Chey School."
PIO was established in 2002 and started schools at the former dump site grounds of Stung Mean Chey in the heart of the urban slum sector of Borey Keila. Public schools in Cambodia are inaccessible to the poorest families as students not only have to provide their uniforms and school materials, but also have to pay each teacher they receive lessons from.
Through the support of JustWorld, PIO provides a variety of programs for more than 800 children, including official school curricula from kindergarten through sixth grade, arts and drawing, physical activities, dance instruction, songs and life skills education, nutrition programs, medical and hygiene care, vocational training, as well as monthly rice allocations as an incentive to families for keeping their children in school. Thanks to JustWorld, some of the most vulnerable women and children in Cambodia have been given tangible hope for a promising future as the society recovers from a tragic past. Through the success of the program, students are now in university, proving that children can break the cycle of poverty.
With dedicated support from JustWorld partners like KASK and Parlanti, JustWorld has been able to provide short-term relief in the form of school supplies and nutritional meals, as well as a long-term impact on their education for nearly seven years.

For more information on KASK Helmets, visit www.kask.it. 

Connect with KASK on social media:

Like KASK EQUESTRIAN on Facebook. 

Follow @kaskequestrian on Twitter.


Follow @kask_equestrian on Instagram.

For more information on Parlanti, visit www.parlanti.com.


Connect with Parlanti on social media:


Like passioneq on Facebook.

Follow @_passioneq_ on Twitter.



Share with @passion_eq on Instagram.
About KASK
KASK's mission is to maintain a perfect balance between technological excellence, functionality, safety, and attractive design in its products. KASK is constantly researching and looking for ways to further improve the quality of its helmets. Now among the top brands in sports and outdoors, KASK is committed to maintaining the highest standards in safety helmet production in order to ensure quality and protection for the most demanding customers.
Beyond the sheer quality of the materials and the unique elegance of KASK design, KASK safety helmets for outdoor sports grant athletes the priceless freedom of knowing that they are protected. KASK's perfectly ergonomic helmets, produced entirely in Italy, were developed to fit the needs of world's top athletes, and therefore ensure the wearer of unparalleled comfort even in the most rigorous of circumstances. Visit KASK online at www.kask.it.

About Parlanti
From model design to the finishing process, every product from Parlanti Roma follows the highest work standards with an unquestionable prerogative of meticulous craftsmanship. Made to measure riding boots are created using the finest manufacturing methods and feature a perfect combination of tradition and research, enabling Parlanti Roma to combine ancient craftsmanship with continuous style evolution.
The recognizable features in every product showcases the passion of Parlanti Roma, making it one of the most sought-after apparel companies in the equestrian industry. Over 30 years of experience have been dedicated to making made to measure riding boots unique in their genre. The greatest satisfaction of all is dressing the best riders in the world. To view Parlanti online, visit www.parlanti.com.