KASK and Parlanti Sponsor Upcoming Split Rock Jumping Tour
May 17, 2016 - Lexington, Kentucky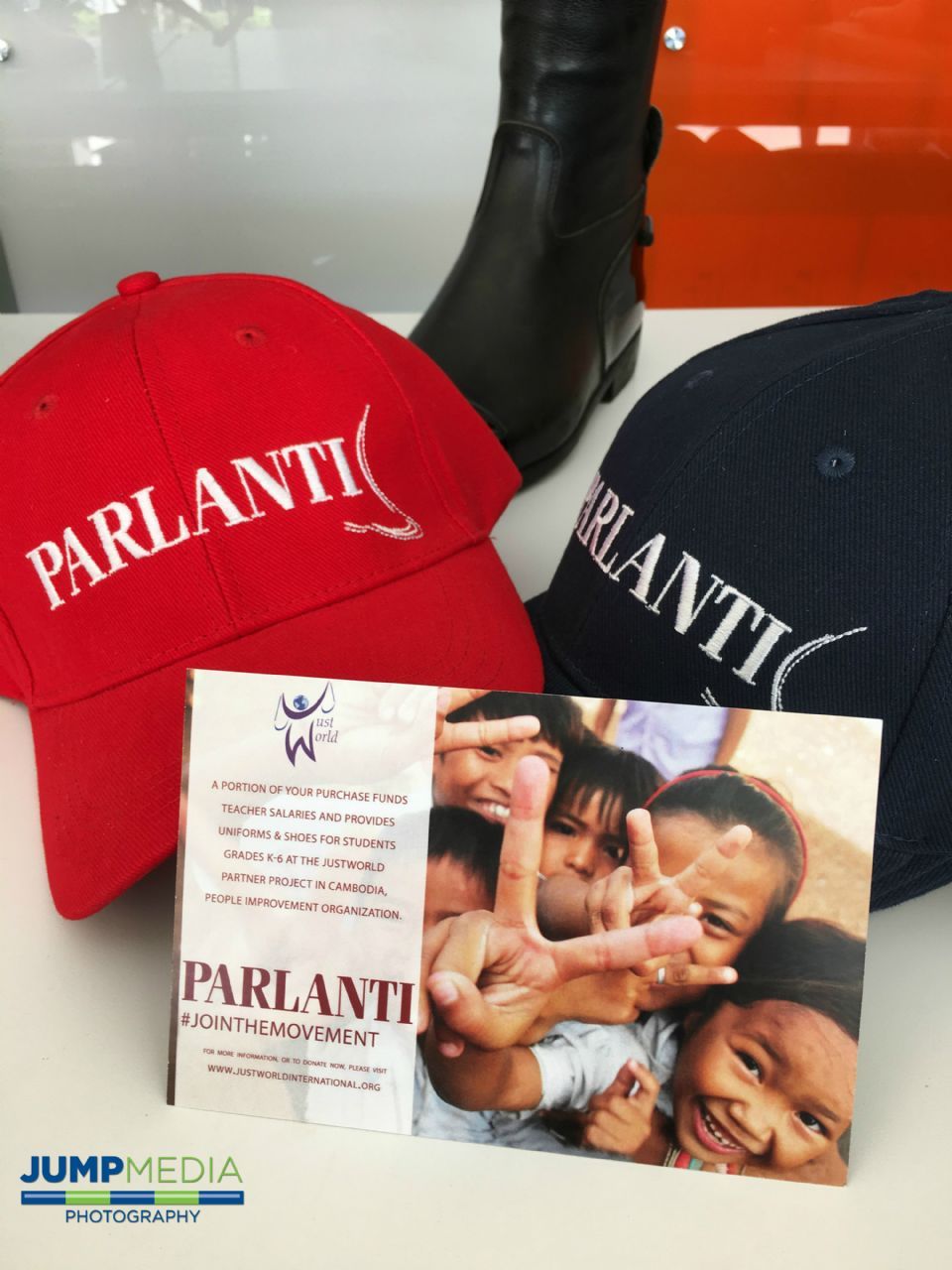 Take a photo of this card and e-mail it to mediarelations@parlantius.com to officially #jointhemovement!
Photo by Jump Media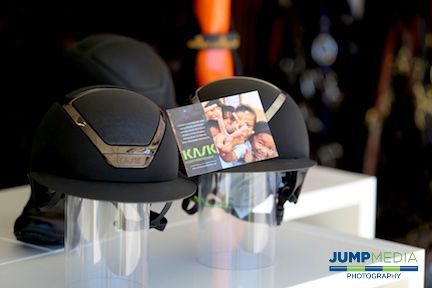 Take a photo of this card and e-mail it to info@kaskequestrian.com to officially #jointhemovement!
Photo by Jump Media
KASK and Parlanti were recently named sponsors of the popular Split Rock Jumping Tour, featuring the Lexington International CSI 3* from May 25-29 and the Bourbon International CSI 3* on October 5-9 at Split Rock Farm in Lexington, KY.
After establishing North American headquarters in the past year, KASK and Parlanti are dedicated to increasing their presence at top-tier horse shows across the United States and Canada. To that end, KASK will present the $2,000 Child/Adult 1.10m Jumper class on Friday, May 27, and the $7,500 Child/Adult 1.10m Jumper Final on Saturday, May 28, during the Lexington International.
Parlanti will join forces with KASK to co-brand prize coolers for Split Rock Jumping Tour class winners in cooperation with JustWorld International. The three organizations partnered earlier in the year in an effort to educate children at the Stung Mean Chey School in Phnom Penh, Cambodia, through JustWorld partner project People Improvement Organization (PIO). Portions of KASK and Parlanti purchases throughout the year, including those made at Split Rock Jumping Tour, will help to fund teacher salaries and provide student uniforms and shoes to children in kindergarten through sixth grade at the Stung Mean Chey School.
The Split Rock Jumping Tour debuted in 2015 to rave reviews from riders and spectators alike. According to international show jumping rider and the event's founder, Derek Braun, it's an honor to have new and emerging brands come onboard in support of his shows.
"We are pleased to welcome KASK and Parlanti to our family of sponsors at the Split Rock Jumping Tour," said Derek Braun, Founder and President of the Split Rock Jumping Tour. "It is with a deep sense of gratitude that I thank both KASK and Parlanti for their support of what we are trying to do with the Split Rock Jumping Tour. We are committed to changing the way show jumping is presented in the U.S. and raising the sport to a whole new level."
The latest lines of KASK helmets, from the Swarovski carpet model to the classic Dogma collection, as well as custom and ready-to-wear boots from Parlanti, will be on display in the VIP Lounge at Split Rock Jumping Tour. Shopping is also available at Equis Boutique on-site at Split Rock Farm at each show.
"KASK helmets hit the equestrian market with much success last year, and Parlanti boots continue to climb to new levels of popularity among riders in various disciplines," said North American Manager for KASK and Parlanti, Gianluca Caron. "We see the value in having a presence at top horse shows, and Split Rock Jumping Tour is just that. We look forward to continue growing each of these brands within the United States, and we are very proud to be a part of Split Rock Jumping Tour."
For more information on KASK Helmets, visit www.kask.com.
Connect with KASK on social media:
Follow @kask_equestrian on Instagram.
Like KASK Equestrian on Facebook.
Follow @kaskequestrian on Twitter.
For more information on Parlanti, visit www.passioneq.com.
Connect with Parlanti on social media:
Like passioneq on Facebook.
Follow @_passioneq_ on Twitter.
Share with @passion_eq on Instagram.
About KASK
KASK's mission is to maintain a perfect balance between technological excellence, functionality, safety, and attractive design in its products. KASK is constantly researching and looking for ways to further improve the quality of its helmets. Now among the top brands in sports and outdoors, KASK is committed to maintaining the highest standards in safety helmet production in order to ensure quality and protection for the most demanding customers.
Beyond the sheer quality of the materials and the unique elegance of KASK design, KASK safety helmets for outdoor sports grant athletes the priceless freedom of knowing that they are protected. KASK's perfectly ergonomic helmets, produced entirely in Italy, were developed to fit the needs of world's top athletes, and therefore ensure the wearer of unparalleled comfort even in the most rigorous of circumstances. Visit KASK online at www.kask.com.
About Parlanti
From model design to the finishing process, every product from Parlanti Roma follows the highest work standards with an unquestionable prerogative of meticulous craftsmanship. Made to measure riding boots are created using the finest manufacturing methods and feature a perfect combination of tradition and research, enabling Parlanti Roma to combine ancient craftsmanship with continuous style evolution.
The recognizable features in every product showcases the passion of Parlanti Roma, making it one of the most sought-after apparel companies in the equestrian industry. Over 30 years of experience have been dedicated to making made to measure riding boots unique in their genre. The greatest satisfaction of all is dressing the best riders in the world. To view Parlanti online, visit www.passioneq.com.