Media Accreditation Now Open for FEI World Cup™ Finals Omaha 2023
January 12, 2023 - Omaha, NE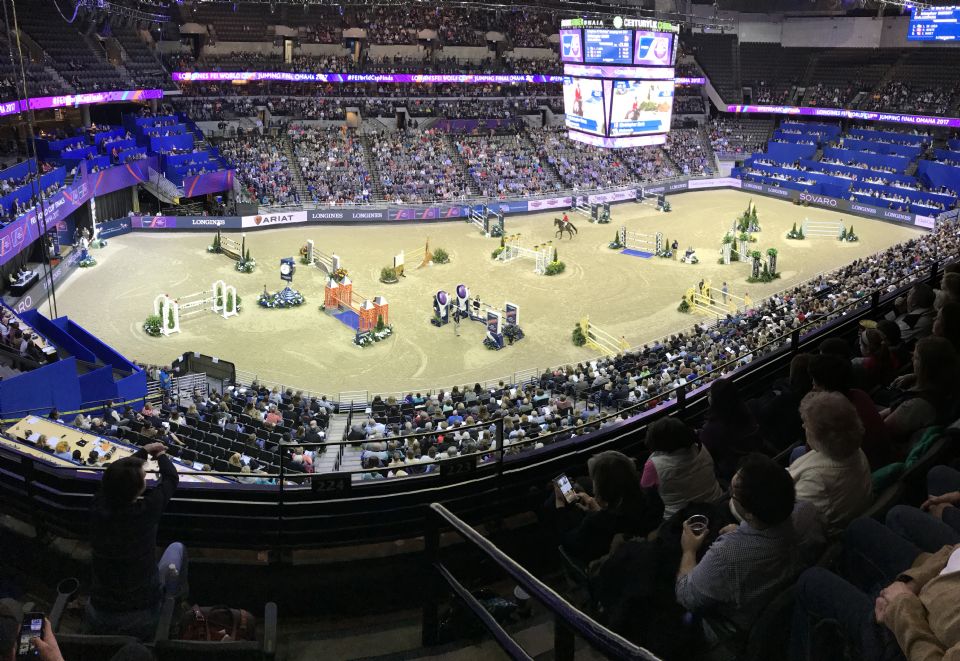 Media accreditation applications are now being accepted for the FEI World Cup™ Finals Omaha 2023 taking place April 4-8, at CHI Health Center Omaha in Omaha, NE.
Media are invited to apply for accreditation for the FEI World Cup™ Finals Omaha 2023, which includes competition for Jumping, Dressage, and Vaulting. Host of the FEI World Cup™ Finals Omaha 2017, the CHI Health Center Omaha offers world-class media facilities with ample workspaces, media tribune seating, fast Wi-Fi® throughout the building, a secure locker room, and media dining.
In order to be eligible for media credentials, each applicant must be a reporter, photographer, editor, or influencer for a recognized news outlet, news service, newspaper, website, radio, or television station and must submit a signed letter of assignment, on the assigning company's letterhead, with their application. Applications are due by March 1, 2023.
For more information and to apply for media accreditation, please CLICK HERE and complete the form.
Produced by the Omaha Equestrian Foundation and located in the heart of downtown Omaha, the FEI World Cup™ Finals 2023 will feature everything under one roof – stabling, warm-up, competition arena, dining venues, and shopping expo – with hotels, restaurants, and entertainment within easy walking distance. The 2017 Finals, also hosted in Omaha, drew visitors and volunteers from all 50 states and 38 countries.
For more information about the FEI World Cup™ Finals Omaha 2023, visit OmahaEquestrian.org. All-session and single-session tickets and tables are on sale now via Ticketmaster.com.
About the Omaha Equestrian Foundation
The Omaha Equestrian Foundation is a 501(c)(3) not-for-profit organization that strives to bring equestrian sport into the mainstream by changing the way it is presented and to develop Omaha into a hub of the sport horse industry, attracting and developing championship competitions as both educational and economic development opportunities for the community.