On the Job with Nicole Lakin
September 11, 2020 -
We kicked off a series of looks into the professional side of the equine industry on The Blog this month. You can read the first post here. The following is the next edition from Nicole Lakin, the founder and CEO of barn management software BarnManager.
Like so many young, horse-crazy girls, I thought of little else than my pony and the next horse show during my formative years. I had other interests and curiosities, but they always took a back seat to my time at the barn. I lived to be at the barn. During my early days at pony camp in the summers, I often tried to skip arts and crafts time to watch the older, more experienced kids during their riding times. As I grew up in the barn aisles, soaking up every ounce of knowledge and horsemanship that I could, I had no doubt that my future would center around horses.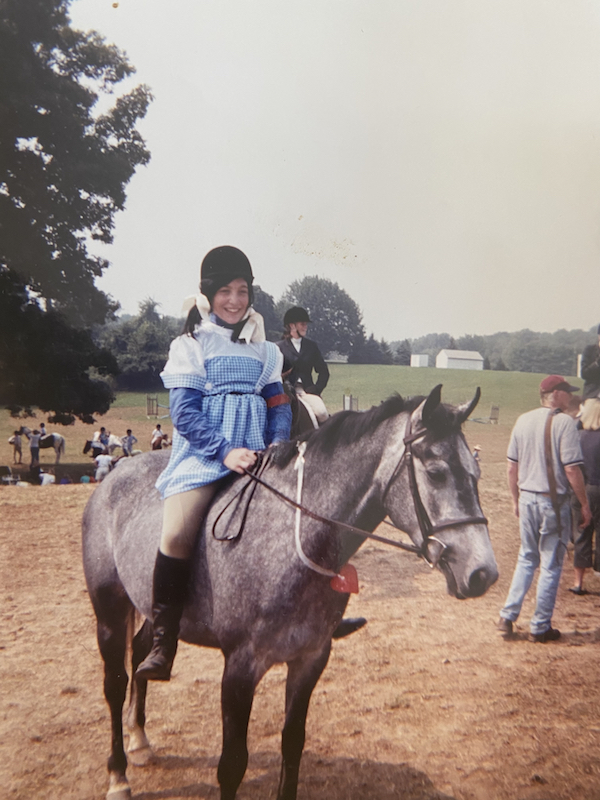 Just another horse-crazy girl!
Photo courtesy of Nicole Lakin
I was incredibly lucky to compete with amazing horses and amazing trainers on the A-circuit through high school. I had a good amount of success in the ring, and more than anything, I loved building a relationship with a horse. As much as I enjoyed my time in the saddle, I coveted my time in the barn equally as much. From a young age, I saw the work that went on behind the scenes to support horses and riders at the highest levels of the sport, and I admired and respected those who dedicated themselves to that work.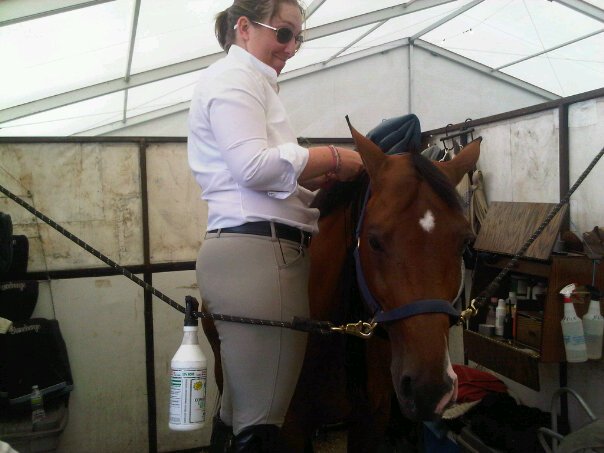 More than anything, I loved building a relationship with a horse.
Photo courtesy of Nicole Lakin
The first time I realized that a professional career managing, training, or riding was not in the cards for me was in college. I attended New York University (NYU) and worked a few days and weekends as a working student at Stonehenge Stables in New Jersey. I still lived for my time at the barn, but I also began to find a new kind of joy in being intellectually challenged and exposed to new people, new ideas, and new ways of thinking. After graduating, I spent a few months working full time at the barn supporting the manager in her many responsibilities. While I loved being around the horses and being part of a great and hardworking team, I felt like there was something missing.
One night, over dinner with some friends who worked full time as FEI grooms, barn managers, and riders, we got talking about some of the daily challenges of the work we all loved. And through that conversation, the idea for BarnManager was born. I realized there was an opportunity for me to create something for the people I so admired who dedicated their lives to the health and well-being of their horses. I also learned that I could build a business and career that would keep me connected to the horse world while exposing me to new people, new ideas, and new challenges in business, technology, marketing, and software development, all of which interested me greatly.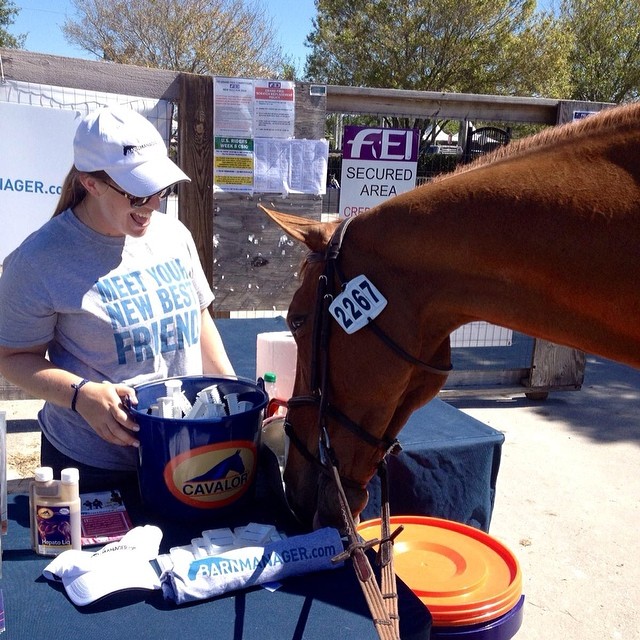 "On the job" with BarnManager.
Photo courtesy of Nicole Lakin
Building and running a business comes with a lot of challenges and uphill climbs, but my ability to travel, to work from wherever I may be, and to spend time meeting other people who love their horse(s) as much as I do each and every day make it all worthwhile. I'm grateful for all the lessons that horses have taught me and continue to teach me. They still serve as a breath of fresh air and a break from the stresses of running a business. And I know that no matter what, I will always find a way to keep them in my life.
There are so many stories out there of people finding their niche and blazing their own career paths in the horse industry. Over the next several months, we are going to be sharing some of those stories. Stay tuned!