Parlanti USA to Showcase Best-Selling Products at American Equestrian Trade Association Show
May 25, 2016 - Oaks, Pennsylvania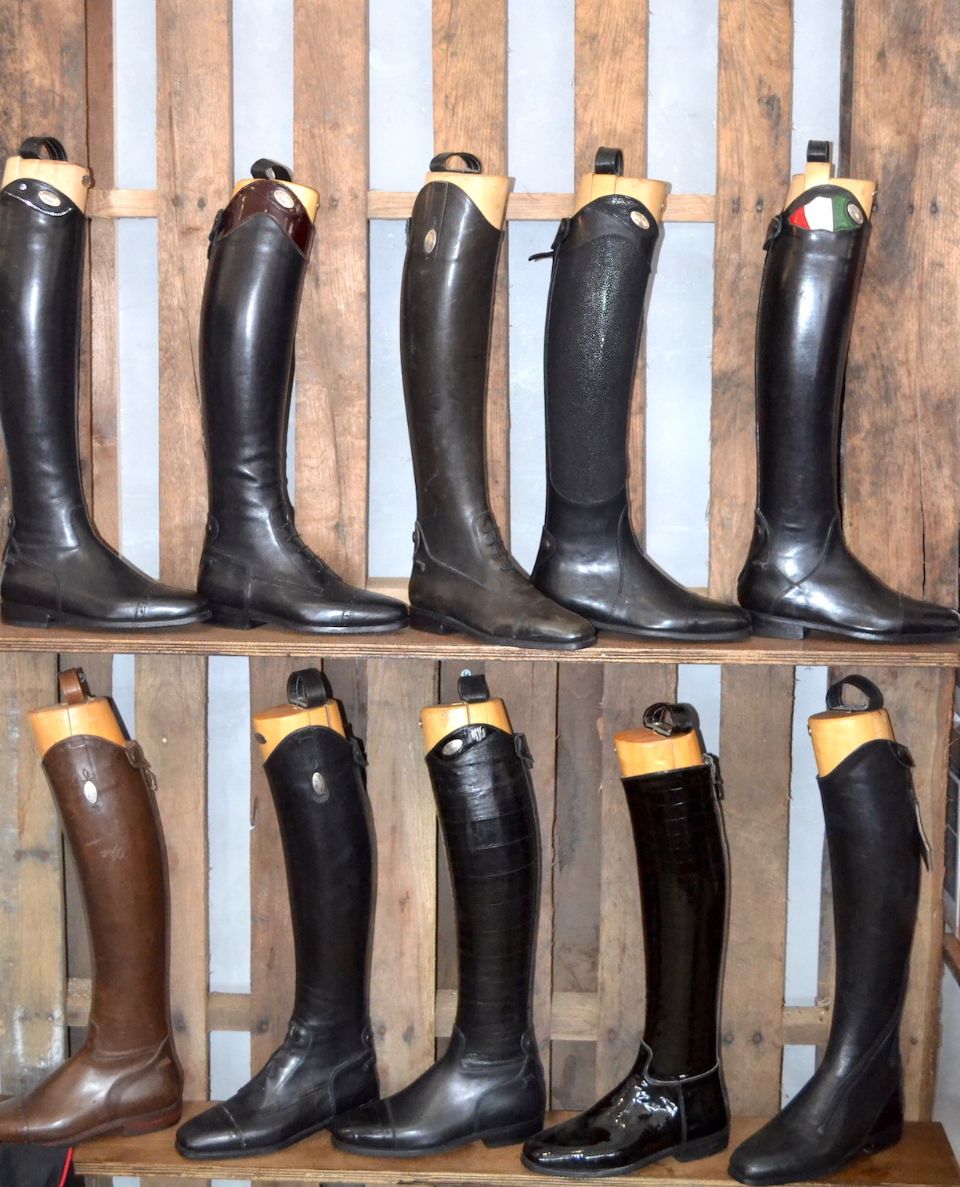 Parlanti will showcase their full line of custom and ready-to-wear boots, chaps, and accessories at AETA.
Photo by Jump Media
Parlanti USA is scheduled to show off the latest in quality and fashionable riding boots, paddock boots, chaps, and accessories at the American Equestrian Trade Association (AETA) show on August 13-15, 2016, at the Greater Philadelphia Expo Center in Oaks, PA.
Parlanti made a strategic move to set up a U.S.-based headquarters in Wellington, FL, in 2015 to better serve their North American clientele and will celebrate a one-year anniversary at AETA. Parlanti kicked off the 2016 winter show season with high expectations at hunter/jumper horse shows in Florida and California and will continue the year with a presence at events from coast to coast.
"Parlanti has experienced a very exciting year," said North American Brand Manager, Gianluca Caron. "The recently launched ready-to-wear lines reached a level of popularity that exceeded our expectations. Our goal is to make it possible for every level rider to have access to Parlanti products, whether they ride and compete every day at a professional level, or ride as a hobby."
After leaving a significant mark on the U.S. market over the past several years, Caron is looking forward to jump-starting Parlanti's 2017 season at AETA.
"Parlanti offers a product and a price point for every rider," he added. "We look forward to growing our partnerships with more tack shops around the country in order to made Parlanti as readily available to our customer base as possible."
AETA unites the horse sport industry and supports connections between equestrian manufacturers and retail buyers with semi-annual trade shows. The AETA August show showcases the best in up-and-coming, as well as established, equine brands. In particular, Parlanti will boast both their ready-to-wear and custom lines with nearly endless personal design options.
Tack shops interested in finding out more about Parlanti should contact Michael Forsyth at mike@parlantius.com or call 561-267-8797.
For more information on Parlanti, visit www.passioneq.com.
Like passioneq on Facebook.
Follow @_passioneq_ on Twitter.
Share with @passion_eq on Instagram.
About Parlanti
From model design to the finishing process, every product from Parlanti Roma follows the highest work standards with an unquestionable prerogative of meticulous craftsmanship. Made to measure riding boots are created using the finest manufacturing methods and feature a perfect combination of tradition and research, enabling Parlanti Roma to combine ancient craftsmanship with continuous style evolution.
The recognizable features in every product showcases the passion of Parlanti Roma, making it one of the most sought-after apparel companies in the equestrian industry. Over 30 years of experience have been dedicated to making made to measure riding boots unique in their genre. The greatest satisfaction of all is dressing the best riders in the world. To view Parlanti online, visit www.passioneq.com.