The Road to The Royal is Headed for Toronto
Loyal Royal Pre-Sale Tickets Now Available
June 6, 2019 - Toronto, Ontario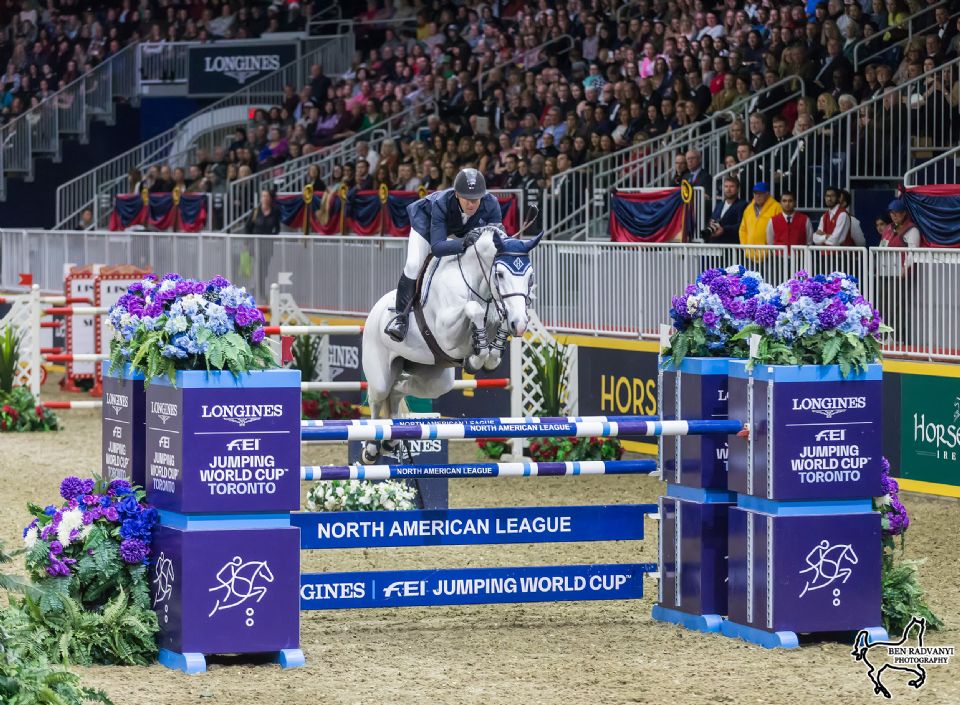 McLain Ward of the United States and HH Gigi's Girl claimed a stunning victory in the Longines FEI Jumping World CupTM Toronto during the 2018 Royal Horse Show in Toronto, ON. Advance tickets for the 2019 Royal Horse Show are on sale beginning June 6.
Photo by Ben Radvanyi Photography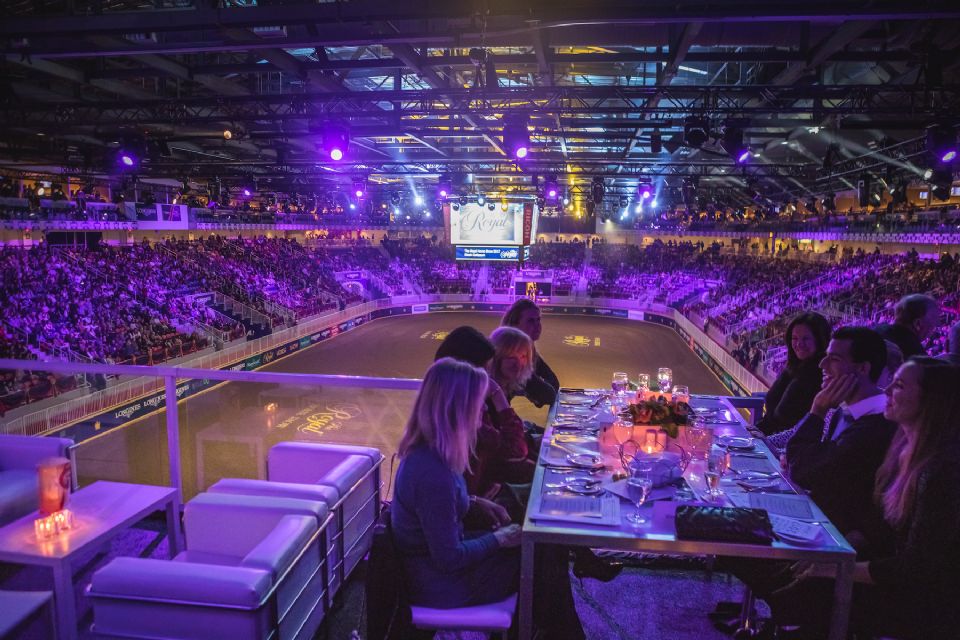 Exclusive premium experiences for Royal Horse Show patrons, including tables of eight at The Royal Terrace, are available for an unmatched view of all the show jumping action.
Photo by Zach Baranowski
Anticipation is starting to build as the world-renowned Royal Horse Show prepares to return to downtown Toronto, Canada, from November 1 to 10, 2019. Part of the 97th Annual Royal Agricultural Winter Fair, the Royal Horse Show is held at the Coca-Cola Coliseum at Exhibition Place.
Showcasing the very best in horse sport and entertainment, the Royal Horse Shows hosts more than 1,000 horses, offers more than $980,000 in prize money, and welcomes visitors from all corners of the world during its 10-day run.
Pre-sale tickets for the Royal Horse Show are available starting June 6, and there are numerous ways to get in on the action. To be the first to know what this year's Royal Horse Show has to offer, become part of the "Loyal Royal" ticket program. In addition to having first dibs on tickets, Loyal Royals also get to pick the best seats in the house!
Sign Up to Become a Loyal Royal by clicking HERE.
Royal Horse Show fans are also encouraged to take advantage of the VIP experiences available. Premium seating, full access to the Tanbark Club and horse show after-parties, underground parking, subscriber-only special events, and exclusive concierge services are available as part of three- to six-night Platinum and Gold VIP subscriptions. Interested in fine dining with a bird's eye view of the competition? The Royal Terrace offers tables of eight with catering by award-winning restauranteurs Oliver & Bonacini, a curated selection of wine, beer and spirits, concierge service and valet parking. Even better? One lucky Royal VIP subscriber will hear their name called as the winner of a Longines timepiece when a draw is held on Closing Night. Enhance your Royal Horse Show experience with a VIP subscription today!
Reserve VIP Seating HERE.
Finally, even more opportunities to enjoy the Royal Horse Show from a private Sky Suite will be available in 2019. Suites accommodating 12 to 30 guests are selling out fast for all performances. Hurry and book a Coca-Cola Coliseum Sky Suite to cheer on your favorite rider by June 13 and save 10%.
Reserve a Sky Suite HERE.
In 2018, the Longines FEI Jumping World Cup™ Toronto moved to the final Saturday evening, resulting in a packed house of more than 7,000 show jumping fans in the Coca-Cola Coliseum. Based on the overwhelming popularity and positive feedback, the $210,000 Longines FEI Jumping World Cup™ Toronto will once again close out the Royal Horse Show on Saturday evening, November 9.
International show jumping competition will officially open on Wednesday, November 6. The spectator-favourite $85,000 "Big Ben" Challenge highlights international competition on Thursday, November 7, followed by the $50,000 Weston Canadian Open on Friday, November 8.
In addition to international competition, national pride will abound on opening weekend with the $125,000 Canadian Show Jumping Championship. Top-ranked Canadian riders will go head to head over two evenings on November 1 and 2, with the winner being crowned the Canadian Show Jumping Champion. The $20,000 Horseware Indoor Eventing Challenge, which combines the exhilaration of jumping natural cross-country obstacles as well as traditional show jumping fences against the clock in an indoor setting, takes place on the same evenings.
Hunter and dressage riders will share the spotlight in a double-header of horse sport on Tuesday, November 5, when the $25,000 Knightwood Hunter Derby and the innovative Dressage Derby featuring Canada's best dressage riders take place.
The Royal Agricultural Winter Fair also offers fabulous entertainment, including the iconic Royal Canadian Mounted Police (RCMP) Musical Ride and the mesmerizing Grande Liberté performances of horsewoman Sylvia Zerbini.
For more information on the Royal Horse Show, the marquee event of The Royal Agricultural Winter Fair, please visit www.royalfair.org/horse-show.
Funding support for The Royal has been provided by the Government of Canada and the City of Toronto.