Vermont Summer Festival Recognizes Canadian Circuit Award Winners
August 13, 2015 - East Dorset, Vermont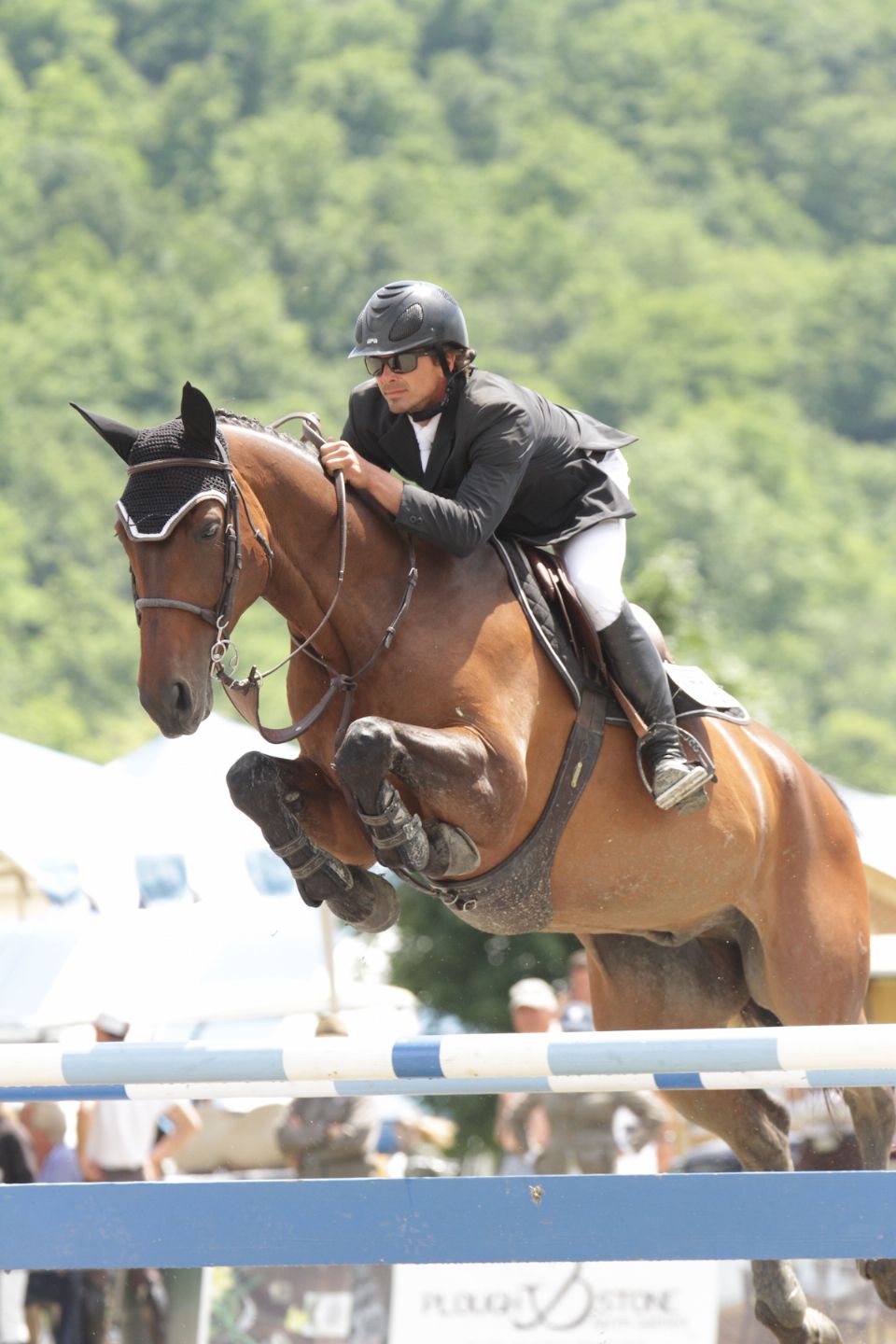 Tommy Feigel, pictured riding Analyze This, won a $3,000 bonus as the top jumper in the Canadian Circuit Awards at the 2015 Vermont Summer Festival.
Photo by David Mullinix Photography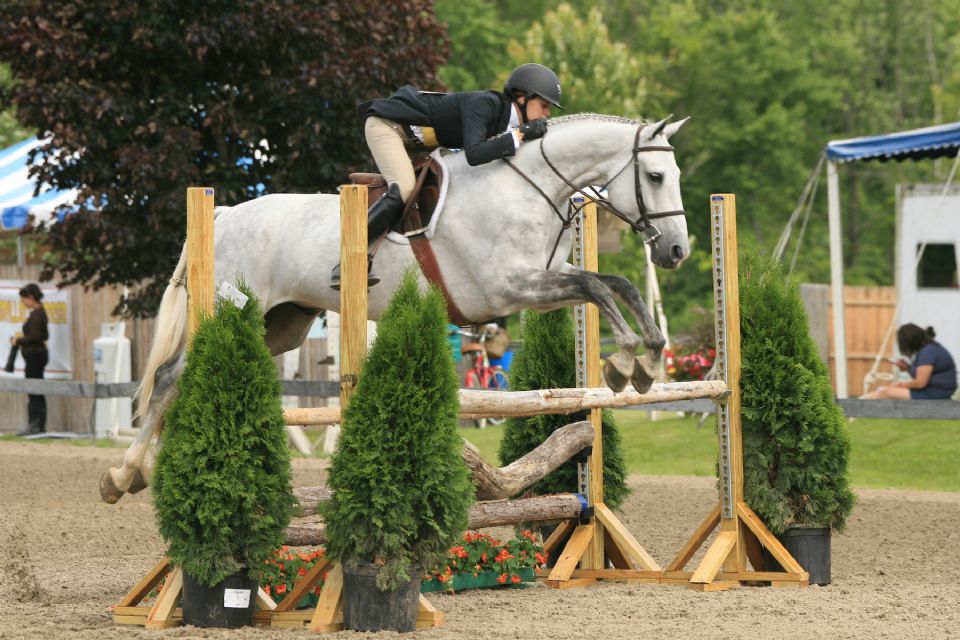 Christi McQuaker and Californica impressed in the hunter ring to win $3,000 in the Canadian Circuit Awards at the 2015 Vermont Summer Festival.
Photo by David Mullinix Photography
Canadians Tommy Feigel and Christi McQuaker were crowned the winners of the Canadian Circuit Awards presented at the conclusion of the 2015 Vermont Summer Festival. This year's Vermont Summer Festival welcomed a record number of Canadian exhibitors to Harold Beebe Farm in East Dorset, VT, from June 30 through August 9, 2015.
Big money incentives for Canadian riders returned to the Vermont Summer Festival this year with the $10,000 Canadian Circuit Awards, presented to high-point hunter and jumper Champions and Reserve Champions who hailed from Canada. A total of $10,000 was divided between the high-point jumper and hunter champions, with each Champion receiving $3,000 and each Reserve Champion receiving $2,000.
Tommy Feigel, hailing from Ottawa, ON, accumulated a total of 37.5 points in the jumper ring over the six-week Vermont Summer Festival to win $3,000 as the Canadian Circuit Jumper Champion. Feigel's performances were highlighted by a fourth-place finish in the $10,000 New Balance Welcome Stake, presented by Manchester Designer Outlets, and second place in the $30,000 Battenkill Grand Prix, presented by The Inns at Equinox. Feigel's mount on both occasions was Analyze This, owned by Equestrian Concepts, Ltd.
A regular competitor in Vermont, Feigel adds the Canadian Circuit Award to the growing list of accolades he has collected with Analyze This, a horse that was competing at the 1.20m level when he took over the ride this winter.
"He's 11, but a little greener than most at that age," said Feigel, who is also a licensed course designer. "He's been slowly moving up. It's rare that you have one that is the complete package, and he is. We are excited about the future for him."
With a total 35 points apiece, James Gillam, who operates G & G Sporthorses in Halton Hills, ON, and Ariane Lemoine of Montreal, QC, ended up tied for the Canadian Circuit Reserve Jumper Championship title. Gillam boasted wins in both the 1.20m and .90m jumpers during Week 2, while Lemoine dominated during the final weeks of the circuit with a win in the Week 5 1.15m aboard Brinkley, owned by Laurence Hamel.
Christi McQuaker, who owns and operates Gryphon Farms in Schomberg, ON, with her husband, Mac, was unbeatable in the hunter division with a total of 104.5 points. All of her points were accumulated during the first two weeks of the Vermont Summer Festival, highlighted by a championship title in the 3'6" Performance Working Hunter division with Californica, owned by Rob Russell. For her win, McQuaker was awarded $3,000.
"This is a fabulous horse show and we really enjoy coming with the whole family," said McQuaker, who attended the Vermont Summer Festival with her husband and two daughters. "Winning bonus money certainly helps cover the cost of coming to the show with a lot of sale horses, but it's about more than just the money. I think it's a lot of fun to watch the points and keep track of where you stand all circuit."
Feigel also successfully competed in the hunter rings to earn a total of 74.5 total points for the Canadian Circuit Hunter Reserve Championship, pocketing $2,000.
In 2016, the Vermont Summer Festival will return to Harold Beebe Farm from July 5 to August 14. Offering more than $750,000 in prize money, the Vermont Summer Festival is New England's largest hunter/jumper competition, and the richest sporting event based on purse in the state of Vermont. It is a proud member event of the Show Jumping Hall of Fame, the Marshall & Sterling League, and the North American League (NAL).
Please e-mail or visit the website for more information about the Vermont Summer Festival.