Ottawa International Horse Show Jumps into the Nation's Capital
June 15, 2015 - Ottawa, Ontario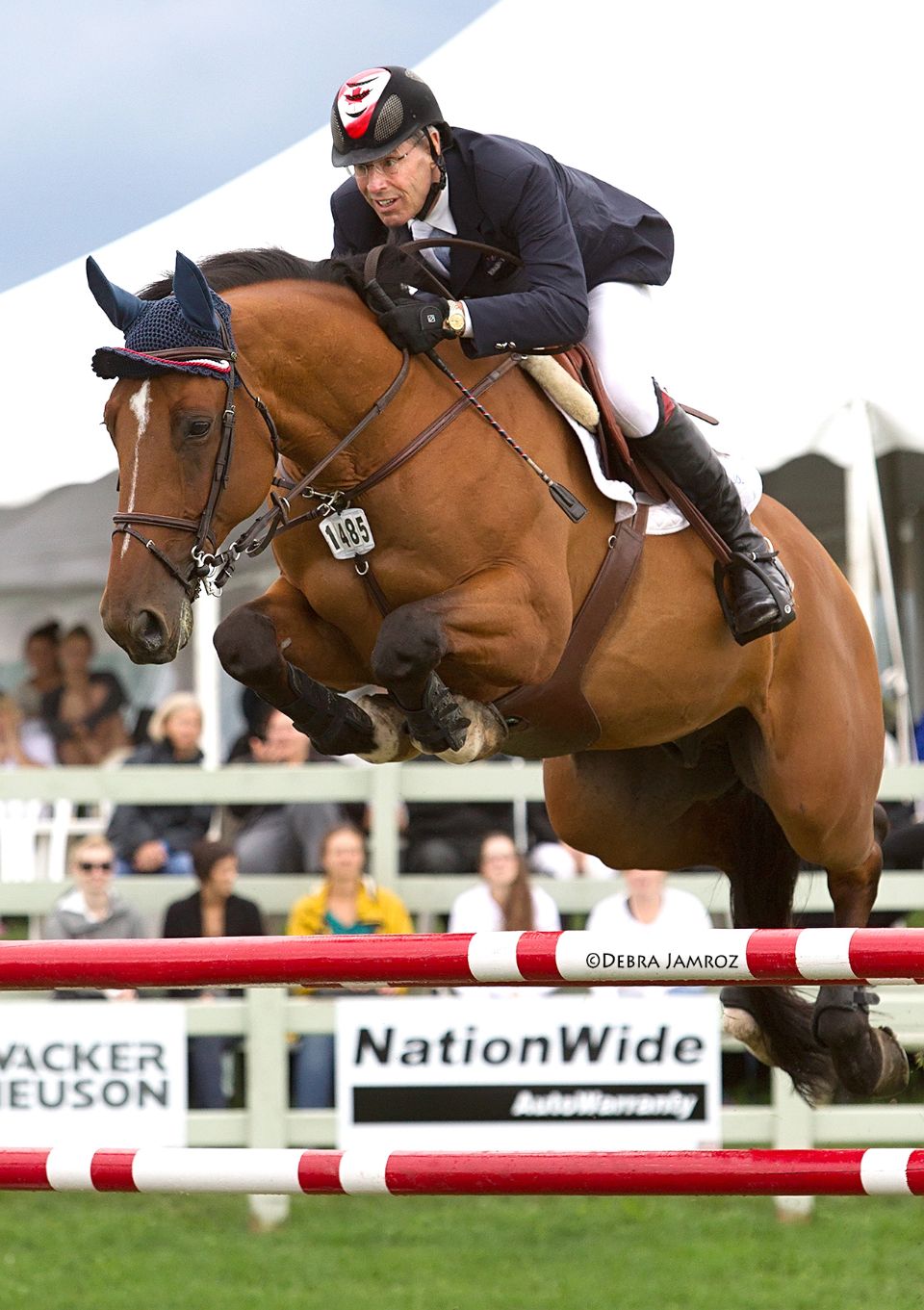 Ten-time Canadian Olympian and local area resident Ian Millar will be competing at the Ottawa International Horse Show, which brings show jumping back to the Nation's Capital from June 17 to 21.
Photo by Debby Jamroz.
Over 400 horses are traveling to the nation's capital to compete in the inaugural Ottawa International Horse Show from June 17 to 21 at Wesley Clover Parks in Ottawa, ON.
Conveniently located at the Moodie Drive exit off the 417 highway, Wesley Clover Parks brings equestrian sport to the heart of Ottawa. Highlights at the 2015 Ottawa International Horse Show include:
Wednesday, June 17 – Opening Day Press Conference – 1 p.m.
Thursday, June 18 - $10,000 Karson Open Welcome
Friday, June 19 - $7,500 Lynn Millar Memorial Speed Derby
Saturday, June 20 - $35,000 Brookstreet Grand Prix – 2 p.m.
Sunday, June 21 - $10,000 Canadian Hunter Derby
The RCMP Musical Ride will also perform at 6:30 p.m. on Friday, June 19. Tickets are available through advance purchase only at the Wesley Clover Parks main office or by visiting https://www.snapuptickets.com/events/detail/rcmp-musical-ride.
The Ottawa International will be the first major show jumping tournament to be held at Wesley Clover Parks, formerly the Nepean National Equestrian Center, since 2011. Now under new management, Wesley Clover Parks has undergone an extensive multi-million dollar transformation to bring the competition venue up to international standards. The investment has paid off, with the Ottawa International Horse Show attracting the maximum number of competitors – 400 horses – before the entry closing date.
"Ottawa has a great legacy of top quality show jumping, and we are so happy to be bringing the sport back to the community," said Karen Sparks, Executive Director of Wesley Clover Parks. "The local Ottawa community has been so supportive of our sport in the past, and we are thrilled to be launching a world-class show jumping event at Wesley Clover Parks."
Over five days of competition, some of the best horses and riders will be tested at the Ottawa International. Ten-time Olympian Ian Millar of Perth, ON, will be competing at the inaugural Ottawa International, alongside his children and fellow grand prix competitors, Jonathon and Amy Millar. Canadian Olympian Beth Underhill of Schomberg, ON, will also be competing in the featured show jumping events, as will two-time Canadian Show Jumping Champion Ainsley Vince of Burlington, ON.
Guilherme Jorge of Brazil, who has been appointed the course designer for the 2016 Rio Olympic Games, will be setting the show jumping tracks in the expansive grass grand prix field at Wesley Clover Parks, ensuring that competitors and spectators alike experience show jumping sport at its highest standard.
For more information on the Ottawa International, please visit www.wesleycloverparks.com.